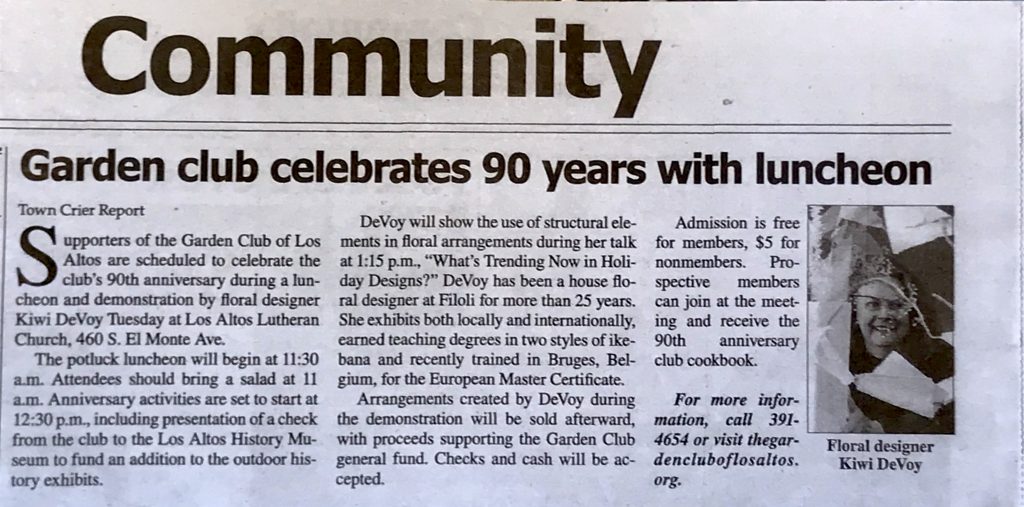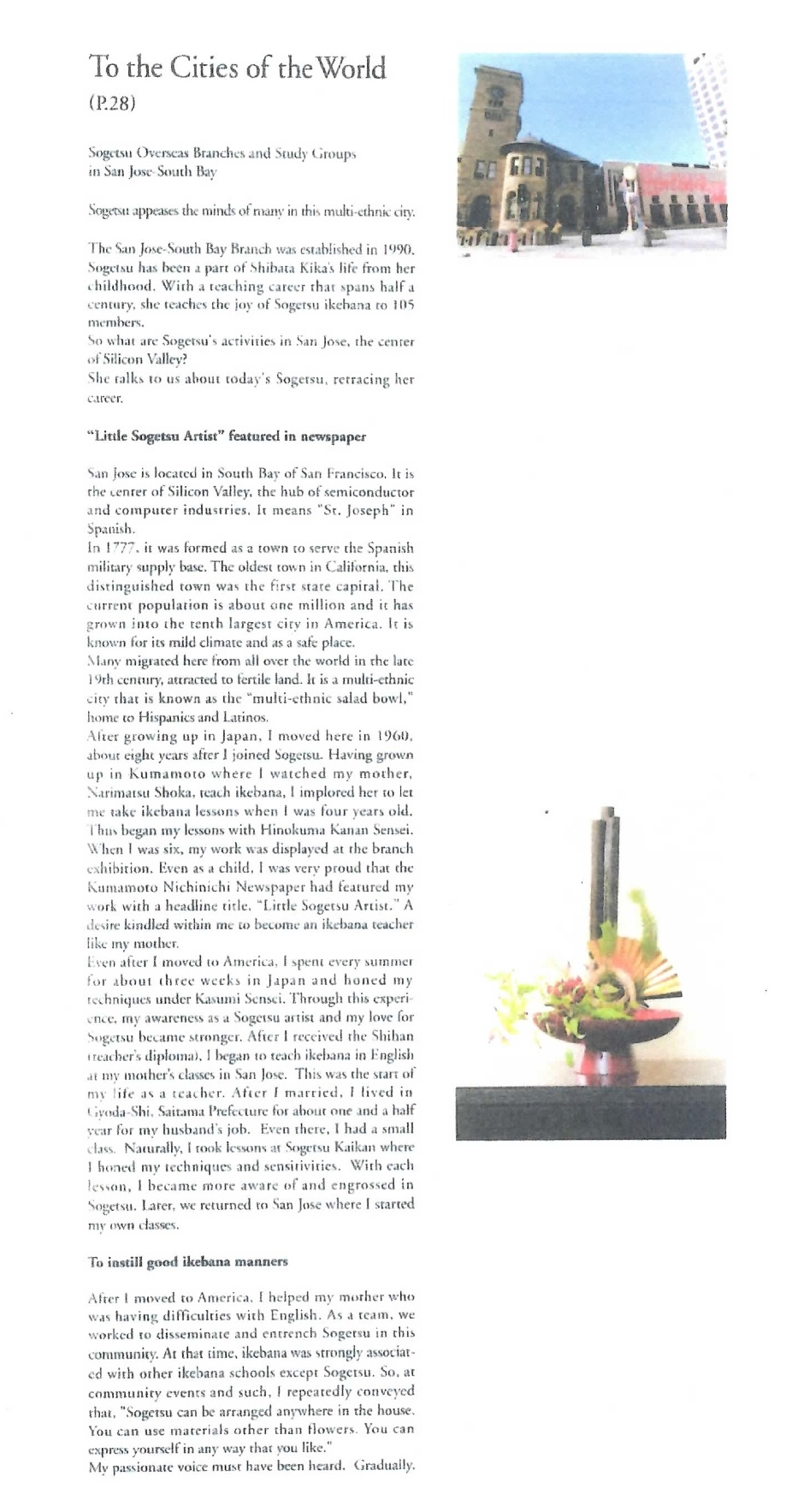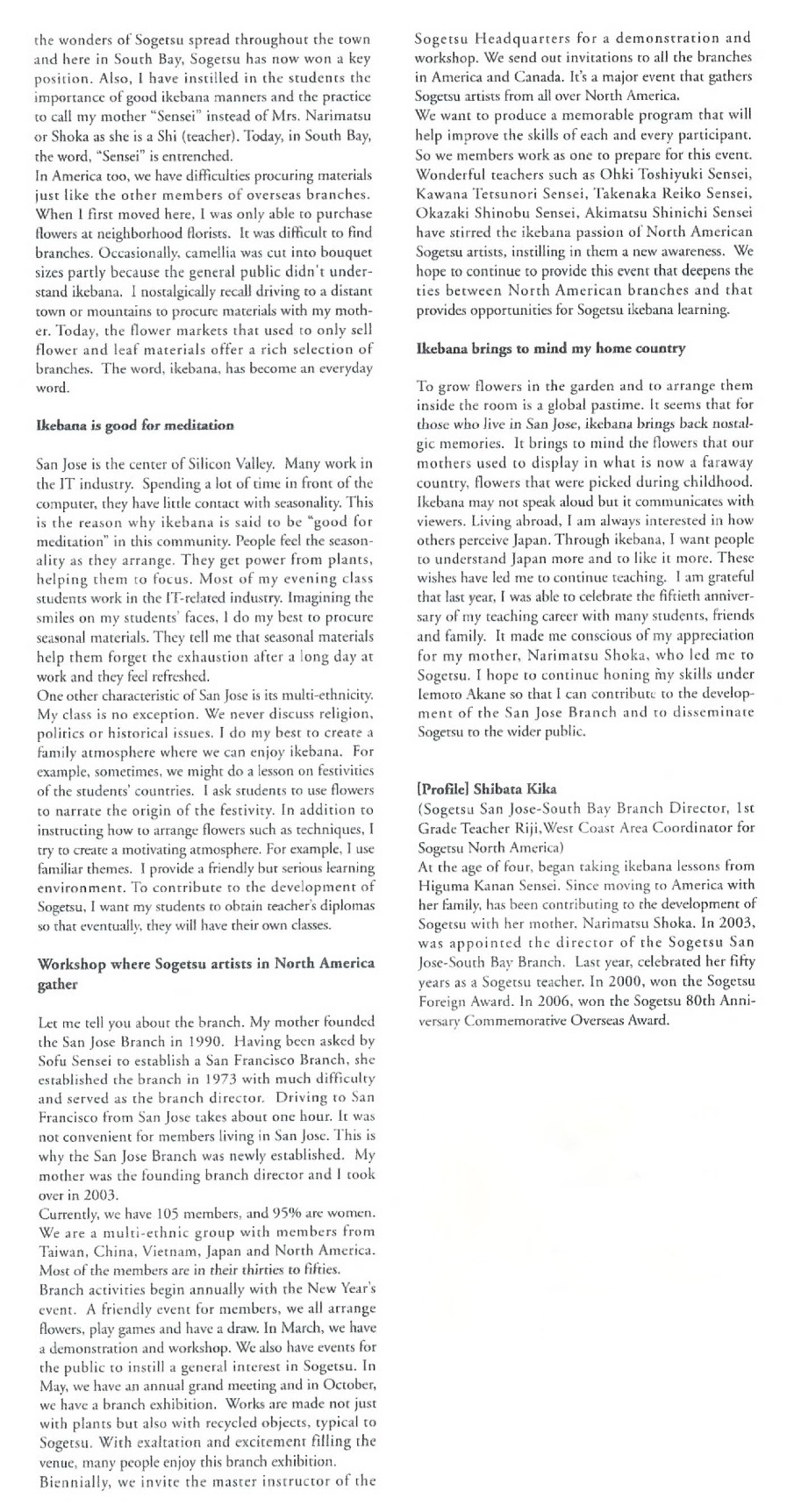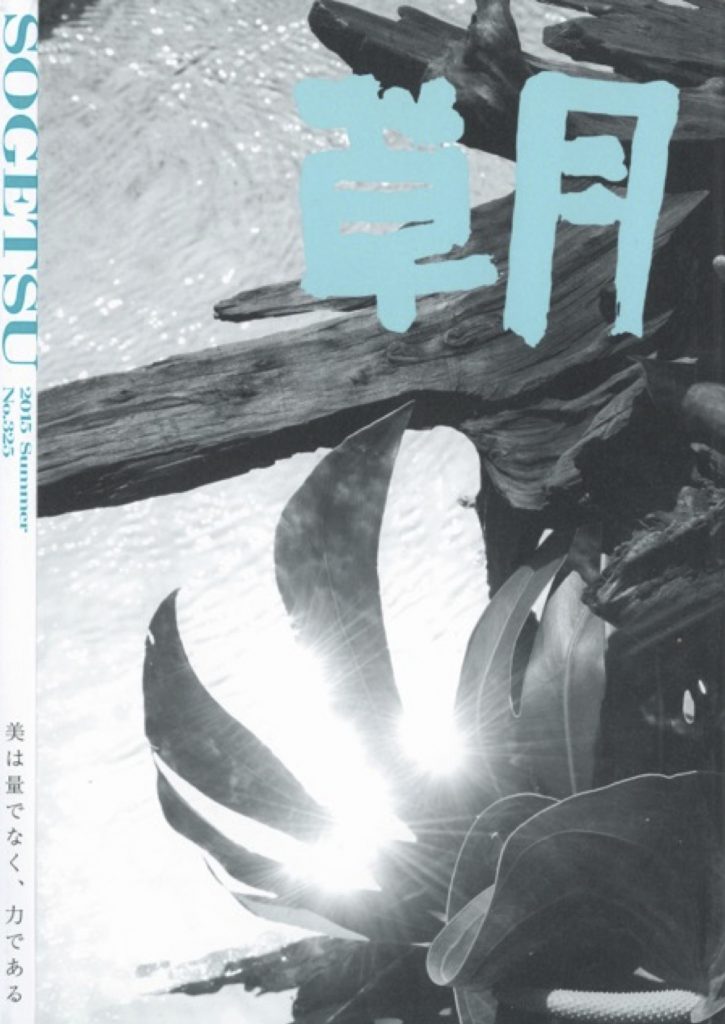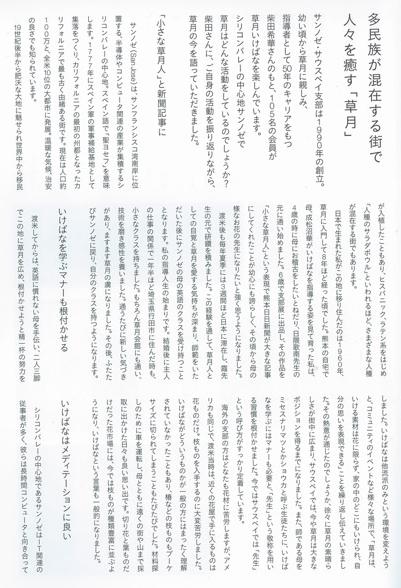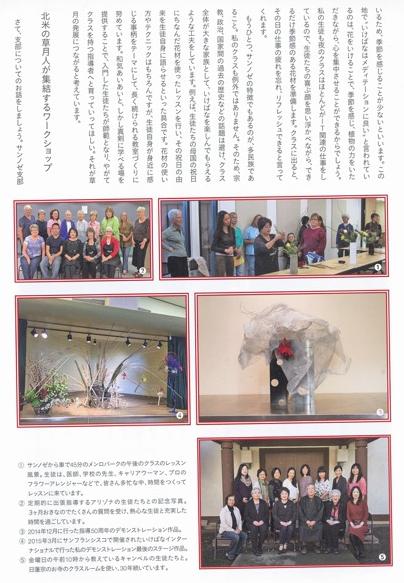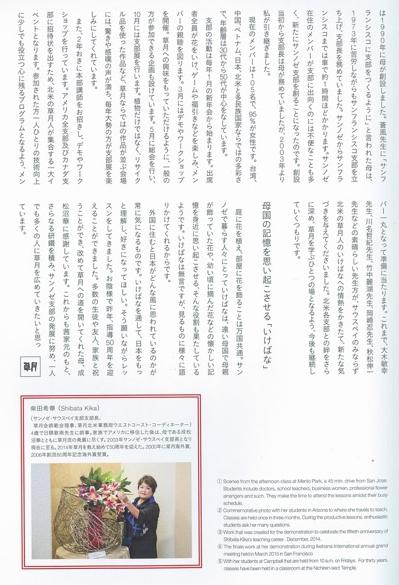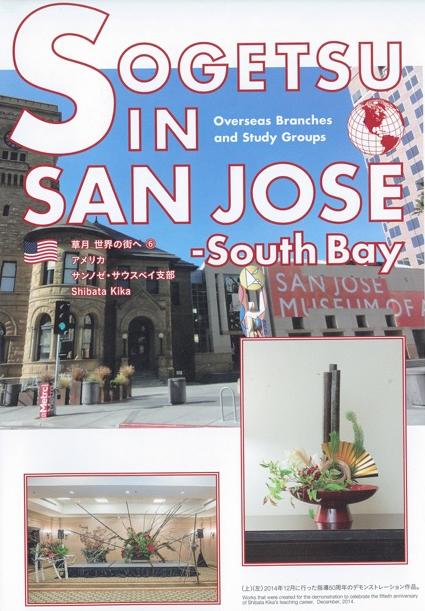 Making Headlines-Exciting News: Sensei Kika Shibata, (Riji) the Director of the Sogetsu San Jose-South Bay Branch, is featured in Sogetsu Magazine's Summer 2015 Edition!
SSJSBB's Director Kika Shibata Takes SIX PAGES of Sogetsu Magazine 2015 Summer No. 325
All Sogetsu San Jose-South Bay Branch (SSJSBB) members – all rise and take a bow. Our very own Director, Kika Shibata was featured in the internationally distributed Sogetsu Magazine 2015 Summer No. 325 edition.
It is not often that six pages in any magazine is dedicated in two languages, with photos, to anyone or any story. BUT SSJSBB was . . . . well via its strong connection to its Director, Kika Shibata. Congratulations!!! Thank you Kika Shibata for sharing your limelight with all of the SSJSBB members. The article that appeared in the 2015 Summer Sogetsu Magazine covers Kika Shibata's 50 years of teaching Sogetsu ikebana. She tells of her many experiences along the way starting from the very young age of four years old.
The original article's format was adjusted a little to allow all readers here to be able to read first hand what was written. The content of the article is as printed. Please enjoy the article, bask in our limelight as a member of the Sogetsu San Jose-South Bay Branch and know how lucky we all are to have a great Sogetsu Branch with an outstanding Director.
Thank you too, to our Branch Advisor – Narimatsu Shoka Sensei who worked effortlessly for many years to help open the way for Sogetsu ikebana to the Bay Area communities and for establishing our Sogetsu San Jose-South Bay Branch. Our Sogetsu Branch has much history.
Again, congratulations Kika Shibata!!!!!
2019 New Year Reception in Nevada
The Consul General's Commendation was presented to Ms. Kika Shibata, an instructor at the Sogetsu School, for her work in promoting understanding of Japan and strengthening U.S.-Japan ties through ikebana.